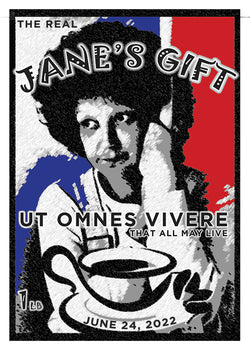 JANE'S GIFT COMMEMORATE THE END OF ROE
Fresh from the headlines and the roastery, this blend CELEBRATES life, with a commemorative coffee for the ending of Roe v Wade!  
Made from five our finest beans, a refreshing and bold flavor that will help your day and be a reminder that genuine love, wins!
Side Note: The Skipper knew Norma McCorvey and actually had meetings with her in Washington, DC; even interviewed her for radio twice!