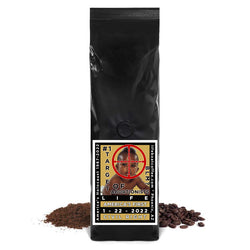 NINTH Annual MFL Commemorative Coffee
Pick your favorite coffee commemorative coffee for yourself and give some to a friend and we'll keep fighting for life with every purchase!  We are working on some big projects through our charity, email us for details!  Of course, we always support local walks for life, etc, too!
***These are WH BN*** 
Leave a note if you have to have ground, it's all good!